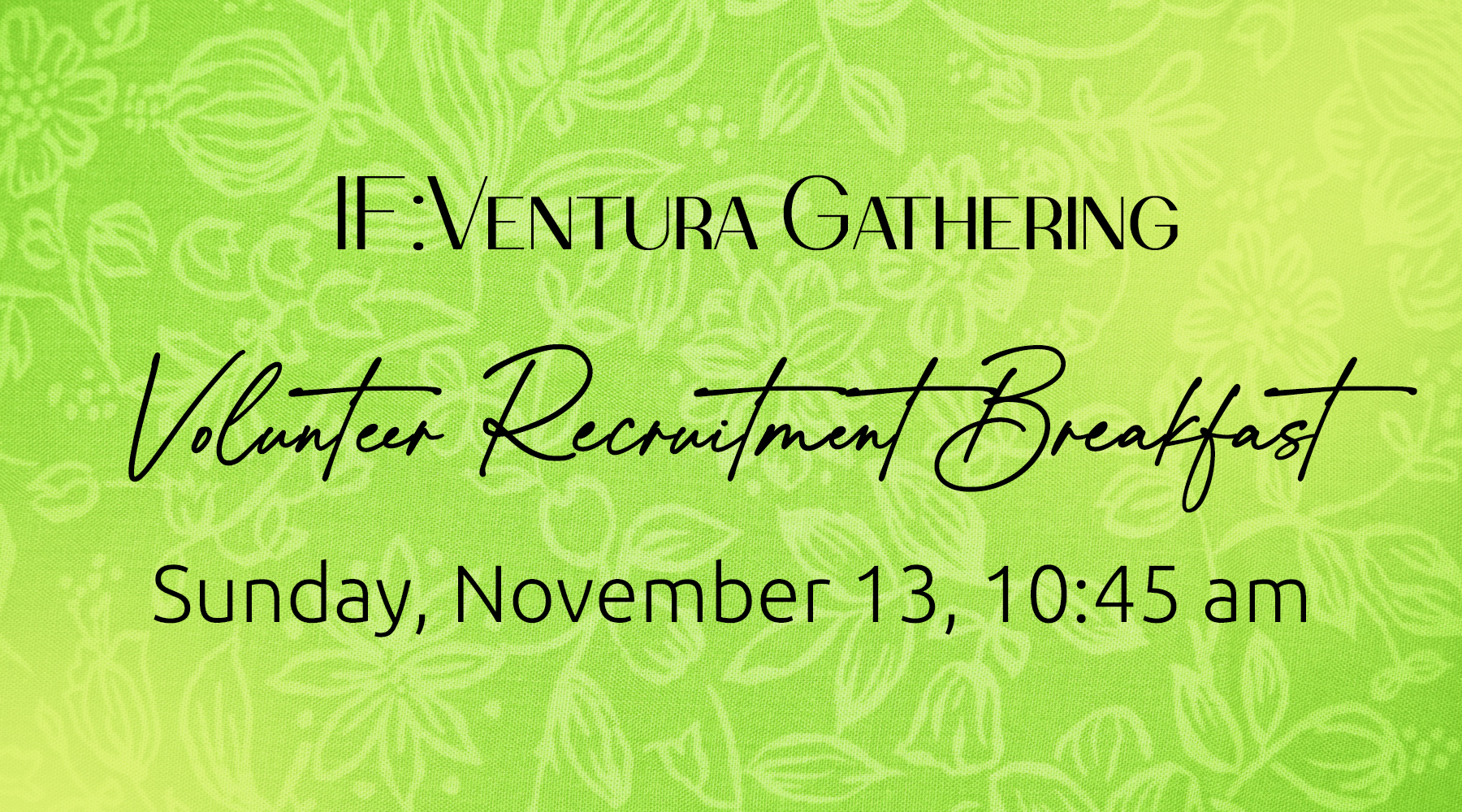 IF:Ventura
This spring, ENCOUNTER will host a one-day conference for women called IF:Ventura. On April 29, 2023, women will gather together at ENCOUNTER for one day to get equipped and discover the next step in their calling: to go and make disciples.
To make this happen, we need the support, time and expertise of all of the women in our ENCOUNTER community. We can't do this without YOU! Join us on Sunday, November 13 at 10:45 am for an IF Volunteer Breakfast where you will hear the vision for IF:Ventura 2023, meet our volunteer leaders, and learn how you can use your gifts and talents on our IF:Ventura team.
There is a space for everyone on our IF:Ventura team, no matter your availability. Attending the breakfast is not a commitment to volunteer; come and join us in prayer for God to move powerfully in April!
For questions, contact Kelly Hanighen-Lynch